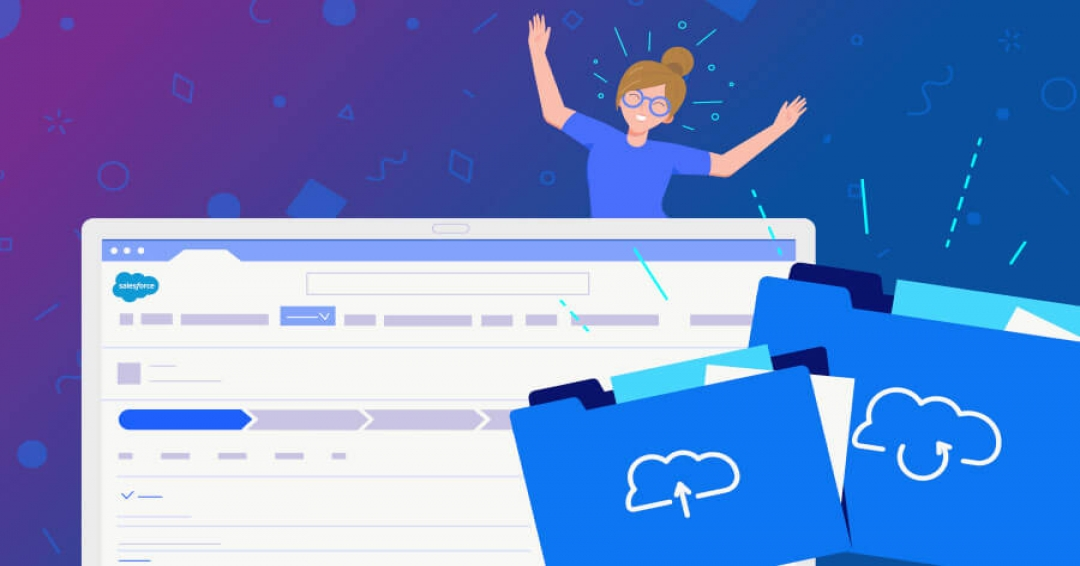 Top 7 Apps for Salesforce Document Generation on AppExchange
Are you trying to find the best Salesforce document generation App for your business? Salesforce AppExchange, the world's leading business app marketplace, has a variety of apps for every department and every industry. Also, Salesforce gives you the ability to work as per your goals and needs. It has the best apps, which will make your work a lot easier and more target-oriented.
But with almost 3000 partner apps available on the marketplace, finding the right app for your business can be a big task. So, today, we have made the task easier for you and listed down the seven best Salesforce Document Generation Apps available on Salesforce AppExchange.
Best Salesforce Document Generation Apps on AppExchange:
1. Docs Made Easy
Docs Made Easy is one of the best document generation app for Salesforce that allows you to fast-forward your business with effective digital documents. It helps you create beautiful and personalized documents for Salesforce that work for your business.
With this thoughtful app, you can create Quotes, Proposals, Account Plans, Receipts, Invoices & more easily. You can generate documents by using Salesforce data with just a few clicks or from external sources. Also, you can create documents by using prebuilt templates or customized templates.
Furthermore, you can create your document as a Docx file or choose from multiple output formats like Excel, PDF, PowerPoint, HTML.

2. DocuSign
Our other pick on the list is DocuSign. This app enables you to create and send agreements for signature, trigger actions, and track status. It also allows you to automatically store agreements to the original record with Lightning Ready integration that works in Sales Cloud, Salesforce CPQ, and Service Cloud.
One can customize agreements according to their will and collect payments online and save information back in salesforce. With this application, recipients can review and sign from anywhere, anytime, and on any device.
DocuSign application is trusted with industry-leading compliance such as FedRAMP and security certifications. This application offers prospects a 30-day free trial.
3.Conga Composer
Conga Composer is an application that helps you create accurate and pixel-perfect documents in a variety of formats. The app also has pre-built or customized templates that will enable you to create beautiful digital documents.
You can generate probably every document with this app, be it Quotes, Proposals, Account plans, Invoices, Contracts, Work Orders, Reports & Charts, Shipping Documents, and many more. The document made can be made in Word, Excel, Powerpoint, PDF, or HTML mail format.
You do not have to worry about the Attachment sizes with Conga Composer. Also, this application is compatible with Sales Cloud, Service Cloud, Communities, Portals, Platform, Salesforce1 & Lightning.
4. Nintex Drawloop DocGen
Nintex Drawloop DocGen is the only no-code document generation solution available on Salesforce. Hence, it is much easier for Salesforce admins with no coding experience to build an automated solution for existing document creation tasks.
You can create any document in any format with this application. One can also create documents on the go with the seamless Salesforce1 compatibility. Nintex supports the following industries;
Communications, Education, Financial Services, FedRAMP Certified Government industries, Healthcare & Life Sciences, Manufacturing, Media, Non-profits, Professional Services, Retail, Real Estate.
5. S-Docs
This application is 100% native, which runs seamlessly in Salesforce and acts as an extension to the Salesforce interface. It is the safest when it comes to sensitive customer data as the data never leaves the Salesforce Cloud and remains secure.
It has several features such as 1-click automation, conditional logic, reusable components, SOQL support, run-time prompts, full rest APIs, and many more.
This application can help you create Emails, Reports, Claim Forms, Welcome Letters, and Form Letters. Also, the S-Docs app is free to use with up to two templates.
6. Docomotion
Docomotion helps you create any kind of document in any format that you want. It supports full integration with Salesforce Process Builder and Visual Flow. Also, this application helps a business in reducing IT and administrative costs as it does not require any coding.
It also enables quick, easy, and efficient creation and editing of document templates via MS Word-based template editor. Besides, this helps in maintaining the consistency of the documents across the organization.
Docomotion comfortably functions in Sales Cloud, Marketing Cloud, Service Cloud, Communities, Portals, Salesforce1, Lightning. It also has the in-app e-signature & file attachment feature.
7. Titan
Titan is a digital experience platform for Salesforce. It enables you to build complex forms, generate dynamic documents, contracts, and community portals. Also, It helps you to read or write from Salesforce in real-time.
Titan app also has all the digital and E-signature features. Helps in creating a portal that integrates with Salesforce, has a Scheduler to easily schedule events, and updates the relevant Salesforce objects.
It can also display and update Salesforce data in Maps. It has tables and Lookups with real-time integration with Salesforce.
These were our picks for the best apps for Salesforce Document Generation on AppExchange. Take your Salesforce Implementation to another level with these innovations available on the most trusted business app marketplace, Salesforce AppExchange. Try Docs Made Easy for effective Salesforce document generation for free!