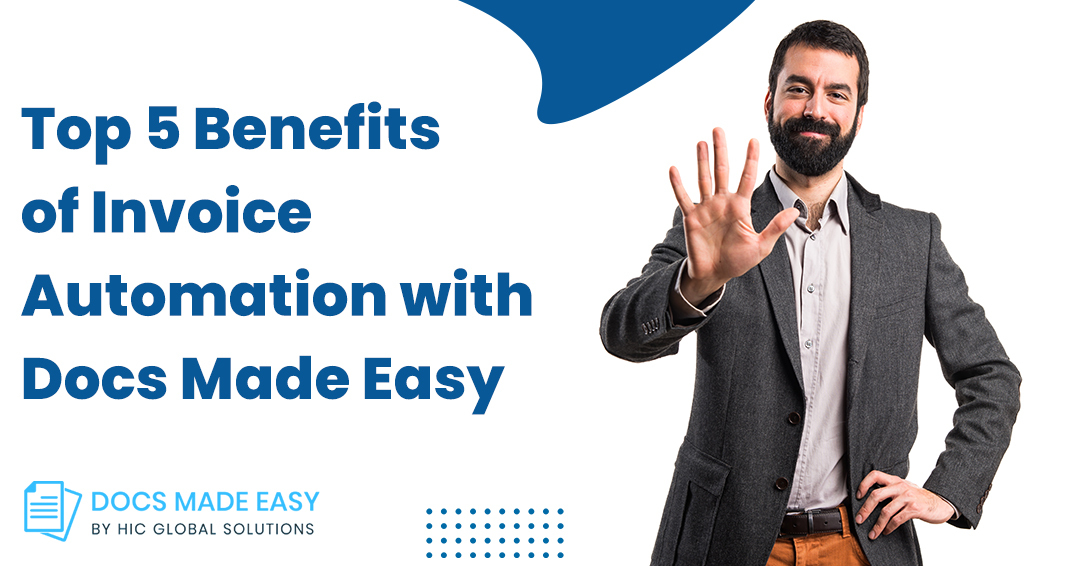 Top 5 Benefits of Invoice Automation with Docs Made Easy
The rise of technology has enabled businesses to network across various electronic platforms to streamline and automate processes, including invoice automation.
In this work from anywhere, businesses need fast, digital, and agile solutions to provide impactful customer experiences. They can't rely on manual workflows and paper processes that take up high costs and time to process just one invoice.
Hence, Invoice Automation is the need of the hour to wade through piles of paperwork and generate invoices faster to cater to the customer in real-time. 
In this blog, we will share the benefits of invoice automation in a business and how you can achieve this by using Salesforce Document Generation software like Docs Made Easy. Let's get started!

What is Invoice Automation
Invoice Automation is the process of digitizing the invoice lifecycle. Besides eliminating manual work, invoice automation also helps businesses overcome cost, time, risk, and errors.
But the factor that often worries businesses is the cost of deploying automation, as they need the expertise of an IT professional to create workflows and execute the automation processes. 
But the worry is over as there are tools like Docs Made Easy that makes invoice automation simpler, quicker, and less expensive. Here are some of the benefits of Invoice Automation with Docs Made Easy.
Business benefits of Invoice Automation with Docs Made Easy
Docs Made Easy is a digital solution that exempts you from scanning and printing invoices and generates professional-looking, error-free invoices instantly, using the data from your Salesforce CRM. 
This helps in increasing efficiency, visibility, and control around PO and non-PO invoice processing while merging data from Salesforce and external systems as well.
Some other mind-blowing benefits are
Create and store stunning invoices securely in Salesforce

Generate the invoice in any format you like

Maintain accuracy as data is filled directly from Salesforce CRM or your chosen third-party database.

Leverage existing document templates or customize them as per needs to reflect your brand image.
Now that you know the compelling benefits of Invoice Automation with Docs Made Easy, do not wait any longer. 
Visit Salesforce AppExchange to install the app today, and click here to book a call with the Support team to get up and running with the app at once!